---
THEY'RE BACK IN PRODUCTION !
Milwaukee Road 1947 Express Car & underframe casting $35.00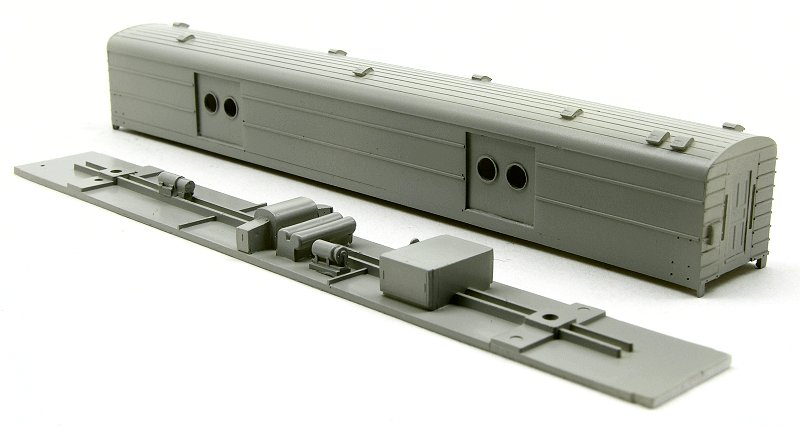 A new and improved casting of the classic original 1947 built Milwaukee Road Express Car with double portholes. Finer details on car body, all parts are cast on the underframe which fits properly inside shell. The Skytop Models casting is molded in gray urethane resin. Dimples are molded into the shell to help locate the grab irons. The builder will need to add trucks, diaphragms, couplers, grab irons, paint, decals, and window glass.

1955 Yellow and Gray Scheme

1952 Orange/Maroon/Black Scheme