---
NYC 60 foot Heavyweight Baggage Car $35.00

New York Central had several variations of 60 foot heavyweight baggage cars. They were acquired from several builders and hence were not all identical. There was an excellent two part article in the March and April 2005 issues of Mainline Modeler that chronicalled the various carbodies. The Skytop Models casting is closest to the type 4 carbody built by Osgood-Bradley in 1923. NYC subsidiaries such as B&A, CCC&StL, MC, NKP, and P&E also ordered similair cars.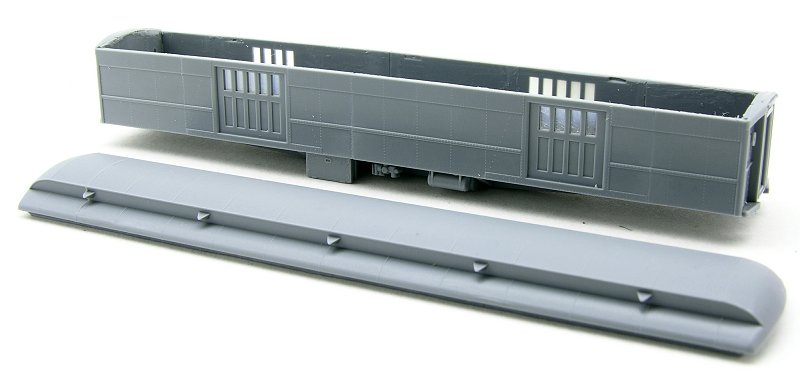 The castings consist of a carbody with underbelly details and a separate cast roof. The modeler will need to add diaphragms, brake wheels, trucks/couplers and of course paint/decals. I recommend using the Wheels of Time Heavyweight 4 wheel passenger truck, item #999009.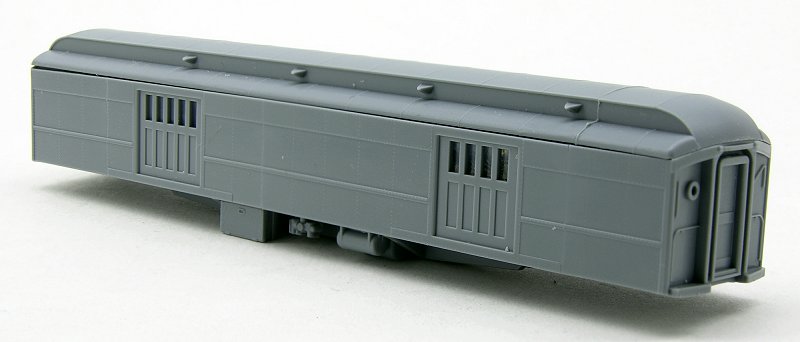 American Limited Heavyweight Diaphragms can be applied with some slight modifications to the casting ends. See photos below. Right photo shows a modified end ready for attachment of diaphragm.